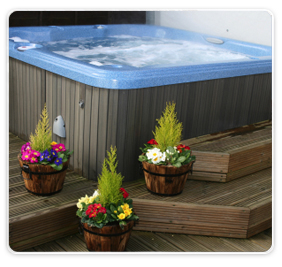 We offer our friends and neighbors in Susquehanna County, Wyoming County and parts of the Southern Tier of NY unbeatable propane delivery and service. Our propane customers enjoy many of the same full-service capabilities as our heating oil customers:
24-hour emergency service, 365 days a year


(for automatic delivery fuel customers, and/or service club members only)

Automatic delivery
COD delivery
Prompt Payment discount
Prepayment plan
"SmartPay" budget plan
Propane tanks exchanged and/or filled at office, and Hinds Marts.
We specialize in the installation of complete propane gas heating systems in your home, including propane fireplaces, propane space heaters, and vented and vent-free propane heaters.
Propane benefits
Propane is the perfect fuel for homeowners in Susquehanna County, Wyoming County and parts of the Southern Tier of NY for many reasons:


Propane is versatile
Sixty million Americans a year rely on clean-burning, versatile propane to make their lives more comfortable. Use it for:
Home heating
Hot tubs
Gas grills
Hot water heating
Heating your garage or extra rooms
Fireplaces
Generators
Much more!
Propane is dependable
Propane can be stored safely in a tank on your property, and is not affected by power outages. That's why it's such a great fuel for powering emergency backup generators.



Generac is the #1 selling home standby generator brand and Hinds Energy can provide the professional installation and propane service with just one call. Be in control of your power even during an outage! Generac's Guardian Series provides the automatic backup power you need to protect your home and family during a power outage. Sizes range from 8 to 22kW so you can choose to control essential circuits or choose to power the whole house. One call and you can be prepared for whatever weather comes this way!


Propane is safe.
Propane has a remarkable safety record, due in large part to the stringent codes and regulations developed by the propane industry and the National Fire Protection Association.


Purchasing propane means "buying American."
Most propane used in the United States is produced domestically, with only about 15 percent imported from overseas.


Propane is customer-friendly.
With propane, you receive prompt personalized service from Hinds Energy. Our trained propane professionals are ready to help our Montrose and Susquehanna, PA area customers achieve complete comfort and terrific savings.
Propane specials and promotions
Enjoy special perks from Hinds Energy:
Prompt payment discount: We offer a 30-cent-per-gallon discount for payments received within 10 days of your propane delivery.
"Dual fuel discount": Contact us about our special discount for dual propane and heating oil users.
Own your own propane tank and don't have a need for any of our full-service offerings? HindsEnergyOnline.com is our online store for heating oil, kerosene, and propane with substantial savings offered every day just by skipping the call to our office and managing your own account online. Terms and conditions apply.
Please check back for more propane specials and offers you will only find on this website.